At Kitchens and Interiors we have selected German Brands that meet our high quality standards for Price, Quality and Service, we believe Next 125 is one of the best value Premium Brands on the market, considerably cheaper if compared with Bulthaup and Poggenpohl.
Part of the Schuller Group and international brand recognised around the world for German quality. Next 125 only uses the best quality Hinges, runners and Pullout systems to ensure longevity with top-of-the-range, authentic materials and cutting-edge manufacturing technology.
Next 125 is known for creativity and design. The goal is to achieve a functional and aesthetic kitchen that can be used daily that is durable and enjoyable to use.
Everything that sets a next125 piece apart follows clear lines.
Why buy a Next 125 kitchen
Recognised as a Market leader in design innovation Next 125 has won many awards in the kitchen Industry in Germany and Internationally.
Design features like floating kitchen, anti-fingerprint technology, Fenix and many more.
Next 125 offers unique finishes like Ceramic Fronts, Wood Veeners, Quality glass fronts and high-quality lacquers.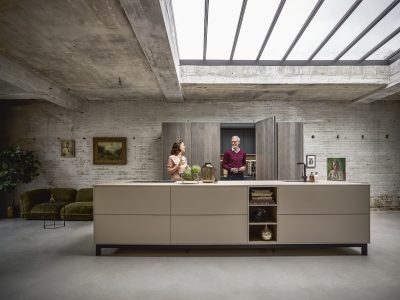 Next 125 kitchens
View our Next 125 kitchens and accessories below
BOOK A NO OBLIGATION APPOINTMENT WITH OUR DESIGN TEAM
We are thrilled to extend to you an invitation to book an appointment with our highly skilled and experienced design team.
We understand that embarking on a home improvement project can be a daunting task, but our team is equipped to guide you through the process every step of the way.